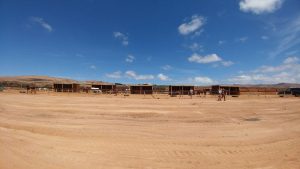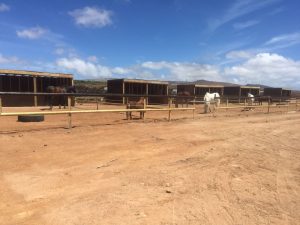 Full Livery please contact for prices limited availability
Have you ever wished to have your own horse or pony? This is your chance. We offer fantastic full livery packages to suit everyone. We have horses and ponies available from lead rein ponies to standard horses and ponies. Be it just for pleasure we have the horse to suit you. Packages can incorporate as many lessons or ride outs as you like. The price will depend on the number of hours riding you will do. Call now for more details regarding packages and prices.
Stable management courses are available to give a great understanding of horse care. Get in touch now to organise a meeting or a trail to try some of the amazing horses and ponies and to find your new best friend.
Ideal for those of us with busy schedules or great introduction for people into horse ownership.
Livery packages developed around your own individual needs, including lessons, ride outs.
About Us
We are a small privately owned finca based in Teseguite, We have just added new shelters and have a riding paddock.
Full Livery póngase en contacto con nosotros para conocer los precios de disponibilidad limitada
¿Alguna vez has deseado tener tu propio caballo o poni? Esta es tu oportunidad. Ofrecemos fantásticos paquetes de librea completos para todos los gustos. Tenemos caballos y ponies disponibles desde ponys de rienda de plomo hasta caballos y ponies estándar. Ya sea por placer, tenemos el caballo a tu medida. Los paquetes pueden incorporar tantas lecciones o paseos como desee. El precio dependerá de la cantidad de horas que viaje. Llame ahora para obtener más detalles sobre paquetes y precios.
Cursos de gestión estables están disponibles para dar una gran comprensión de la atención del caballo. Ponte en contacto ahora para organizar una reunión o un recorrido para probar algunos de los increíbles caballos y ponies y para encontrar a tu nuevo mejor amigo.
Ideal para aquellos de nosotros con horarios ocupados o gran introducción para las personas en la propiedad del caballo.
Paquetes de librea desarrollados según sus propias necesidades individuales, incluidas las lecciones, salidas en bicicleta.
Sobre nosotros
Somos una pequeña finca privada con sede en Teseguite, acabamos de agregar nuevos refugios y tenemos un paddock de equitación.
Horses Lanzarote
Poligono 7,
Calle Pardelera
Teseguite,
Teguise, 35539
Lanzarote, Las Palmas
Contact Details: English +34 696844395,       Español +34 660306800