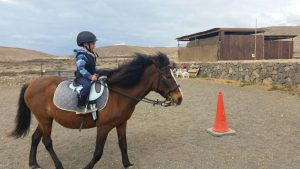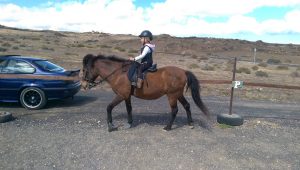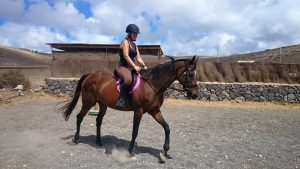 Whats learnt in a lesson?
Collecting your horse, grooming, tacking up, riding lesson,
un-tacking and grooming again and returning the horse/pony to the paddock.
Children from 4 years old can start with us.
PRICES
Pony rides €15
Childrens lessons from €20, Adults lessons from €30
For lessons please ask for monthly offers
¿Qué aprendió en una lección?
Recolectando su caballo, acicalado, acordonando, lección de equitación,
desabrochando y arreglando nuevamente y devolviendo el caballo / poni al paddock.
Los niños a partir de 4 años pueden comenzar con nosotros.
PRECIOS
Pony paseos € 15
Clases para niños a partir de 20 €, lecciones para adultos a partir de 30 €
Para lecciones por favor pregunte por ofertas mensuales
Horses Lanzarote
Poligono 7,
Calle Pardelera
Teseguite,
Teguise, 35539
Lanzarote, Las Palmas
Contact Details:
English +34 696844395,
Español +34 660306800